Digital Surveillance IoT Product Range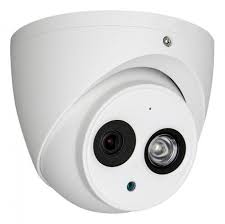 Mini Dome
2.4 Megapixel 720p Water-Proof
3.6mm/6.0 mm, 20 Meters Smart IR
Fixed IR Bullet HD Cam
1/3″ 4 Megapixel 1080p Cost effective Water-Proof
3.6 mm/6.0 mm Len, 20 Meters, Smart IR
Fish Eye 360 degree IP Camera
4 Megapixel 1080p Water-Proof
2.7 – 12MM Vari-focal lens
IR LEDs : 30 meters, Smart IR
IP66, DC12V, ICR
MINI 1U DVR
Support up to 4/8/16 Channel 720/1080 Live & recording
Support 2 Channel 1080 IP Camera 25fps realtime recording
Support 1 SATA HDDs up to 4 TB, 2 USB 2.0
HDMI, VGA simultaneous Video Output
Smart H.264/H.265 DVR
H.265+/H.265/H.264/H.264+ video formats
Up to 16 IP cameras can be connected
Recording at up to 8 MP resolution
Supports live view, storage, and playback of the connected camera at up to 8 MP resolution
HD Output
HDMI and VGA independent outputs
HDMI Video output at up to 4K (3840 × 2160) resolution
HD Storage
2 SATA interfaces connectable for recording and backup
H.265+ compression effectively reduces the storage space and costs by up to 75%
HD Transmission
1 self-adaptive 10/100/1000 Mbps network interface
8/16 independent PoE network interfaces are provided
Various Application.
Smartphone Remote View
Support MJPEG Decoding
Support Playback function
eMap, Alarm Push
Support Multi-language
HD Video Streaming Quality
Looking for The Better Video Surveillance System?
You can learn more about Veonic® Video Surveillance Equipment by downloading our product catalogs and user manual. Click on the download button for details!
VEONIC GLOBAL PLT
Address: Lot 2.12, 1st Floor, OneTJ Mall, Jalan Setia Raja, Kuching, Sarawak, Malaysia. Tel : +6082-455991 Fax : +6-082-575992 Mobile : +6-0128862155 Email : veonicgroup@gmail.com / sales@veonic.com
International Standard:

Submit your inquiry now, we will response as soon as possible: